Atari 8 bit Printer Supplies

Not all of the 100+ Atari Printer Supplies / Atari printer replacement parts we carry are listed here. A complete list of Atari Printer Parts, Atari printer Field Service Manuals, Supplies like Atari Printer Ribbons, Atari 1027 Ink Rollers, Atari 820/1020 Paper and Atari 822 Thermo paper are in the Best Rev. 10 All Atari Catalog or Via E-Mail:

bestelec@bestelec.digitalspacemail8.net

Best Electronics Special Buy! We Now have in stock the MicroPrint Parallel Printer Interface from Supra! This MicroPrint interface allows you to connect up any Industry Standard Parallel printer to your Atari 400/800/XL/XE 8 bit Computer! Like the MPP 1150 Printer Interface listed on page 149 the MicroPrint is the same type of Printer Interface but is missing the Extra 13 pin thru I/O Connector. MicroPrint Interface with 36 pin Male Centronics Connector and 5 ft Cable Assembly with Atari 13 pin connector. CB103038 $24.95
Rated by Best Electronics as one of the Best Printers Atari ever made, Atari XDM121 Direct Connect (does not require the old Atari 850 printer Interface) High Quality 80 Column Daisy Wheel Printer for the Atari 400, 800, 1200XL, 800XL, 65XE, 130XE and XE Game Computers. Print / Type Features: Underlining, Subscripts, Superscripts and International Character set built in. Other Features Bi-directional Logic Seeking printing, Built in Self Test, will type / print one Typewriter Quality original and up to 3 carbon copies, Friction Feed paper feed, easily replaced Multi Strike ribbon cassettes, Supplied with Courier 10 Print Wheel, Optional 12 Pitch Courier Daisy Wheel Available (CB101735), Atariwriter / Atariwriter Plus Word Processors + Atari Basic Compatible. An excellent Low Cost direct replacement for the Aging Atari 820, 822, 825, 1025, 1027 series printers or a great First 80 Column printer. Includes 110V Power cord, 3 foot Direct connect Atari SIO cable, 79 page Owners manual and Multi Strike Black Ribbon Cassette. CB102015 $395.95 Only 1 left in stock!
Atari / Warner CPS (Consumer Products Service) Diagnostic Diskette I. O.. Covers the Atari 825 printer, Atari 835 modem, Atari 1020 Plotter / Printer, Atari 1025 Printer and Atari 1027 Printers. These Atari Basic programs runs features / printouts for each of the printers listed. For instance, on the Atari 1020 Printer / Plotter, it will print / plot a letter so small you can barely read it and up two inch version of the same letter on the Atari 1020 printer. Runs I/O modem tests on the Atari 835 modem (must have an Atari 835 modem connected to the Atari SIO Daisy chain before the program will run). The Atari Printer and Modem programs run on an Atari 8 bit Computer with Basic program installed. You must have Atari DOS knowledge on how to load a Basic DOS Disk program from the Basic screen. It also includes Binary (loaded from the Atari DOS menu) loaded Atari Disk Drive exerciser and Atari 410 / 1010 Cassette / Tape exerciser program. Atari Floppy Disk. FD100577 $12.00
Atari XEP 80 Column Unit with DB25 Parallel Printer Port for the Atari 400(48K), 800, 1200XL, 800XL, 65XE, 130XE and XE Game Computers with an Atari 1050 disk drive. The Atari XEP80 plugs into your Atari 8 bit computer Joystick port 1 or 2 and gives you a full 80 columns (256 character wide by 25 line high) (Via a RCA Jack and supplied short RCA cable) display across your High Resolution Amber or Paper White composite monitors (not for TV Displays). XEP 80 boot disk includes the following files, Atari 2.5 DOS.SYS and DUP.SYS, Autorun.sys, XEP 80 Handler, XEP80.DOC, Hardware and Software Specification file, XEP80HAN, SRC Handler source code (machine Language) RELOC.SRC relocator program source code (machine language) Printer.BAS Basic program for revising the printer port configuration, Maker.BAS Basic program that creates an AUTORUN.SYS file from a custom-made XEP80 Handler. For Atari Word Processing, Requires Atariwriter 80 (AX2035) version Word Processing program. Comes with US 110V Power supply, Basic and Machine Language Software Atari 5 1/4 Disk, Short Male to Male RCA cable and 21 page Owners Manual. XEP 80 $79.00 Sale $69.95 Special Atari XEP 80 with the Atariwriter 80 AX2035 ($45.00) Word processing program Package deal $79.95
Walter A. of AL Walter ordered one of the Impossible to find New in the 25+ year box Atari 825 Dot matrix printers from Best. "I just wanted to say thank you for being there for us Atari enthusiasts. Owning a brand new Atari 825 printer is a real attention-getter at vintage computer shows. With this printer, I can now display a full Atari 800 era computer system, complete with communications, storage and printing... all Atari-branded. I look forward to buying more items from Best Electronics in the near future" We can tell by Walters low Best Customer number, he has been a Best loyal Atari customer for over 20+ years now.
Atari 825 Dot Matrix 80 Column Printer
We recently Sold Out of the New in the box Atari 825 Printers we got out of the local Sunnyvale Atari Warehouses when we cleared them out about 15+ years ago. We thought for sure they had passed into Atari History and we would never see any more! Out of the blue one day recently, we got a call from a company saying they found a small lot of New in the box Atari 825 printers in storage locker. We bought the whole lot of new Atari 825 printers and had them shipped in.
The Atari 825 printer was one of the very first 80 Column free standing printers sold for the Atari 8 bit (400 / 800 / 1200XL / 65XE / 130XE) Computers 31+ years ago. It was made for Atari by the Centronics printer company. It was close to the Centronics 837 / 839 printers but had an Atari Custom ROM OS chip and Custom Atari top cover. A bit of Centronics trivia: at one time the California Department of Motor Vehicles used Centronics printers to print out all of the driver documents and vehicles forms for years (30 years ago).
The Atari 825 has the following Spec's:
40 pin Parallel Data Input Edge Card Connector
Input Character format 7 Parallel Data Bits
Input Data Rate 2,200 characters per second Maximum
Standard U.S. ASCII Code
96 ASCII Standard for both mono spaced and proportionally spaced character sets
7 X 8 Dot Matrix
80 Characters Max. 10 cpi mono spaced characters, 132 max. 16.7 cps condensed characters.
8 inch print line width maximum
50 Characters Per Second 10 CPI, 83 CPS for 16.7 condensed, average 70 CPS for proportionally spaced
825 Print modes, Proportional Normal, Proportional Elongated, 10 CPI Normal, 10 CPI Elongated, 16.7 CPI Condensed Normal, 16.7 Condensed Elongated
Carriage Forward Speed 5 inches per second
Carriage Return Speed 5 inches per second
Printer Buffer
Single directional printing
12 line feeds per second
6 lines per inch Vertical Spacing
Can use 8 ½ inch wide single cut sheets of paper, 8 ½ inch wide (9 inch pin to pin) fan fold computer paper or 3 ½ to 8 ½ inch wide 5 inch diameter roll paper to 2 ply thick paper.
15 yard continues 825 black Zip Pack Ribbon
Shipping weight 19 pounds
The new in the box Atari 825 come with a build in 110V Power cable, 48 page English Atari 825 Owners manual, double sided single sheet Atari 825 Column Printer Unpacking / Repacking Instructions, Wire Paper bail / paper support, Rear roll paper metal support Bracket and roll paper plastic support Mandrel and Atari 825 edge card interface to Atari 850 Interface 15 pin Parallel Port cable (optional Atari 850 Serial Interface required)
The exact condition of the outside New 825 boxes might slightly vary from the above pictured one. These 31+ year old New boxes of 825 printers might have slight tares (on the end edge corners of the boxes) on the top box brown paper tape used to seal the tops of the boxes, slight dented sides or corners, slight creases in the box sides or might have minor slight / light box stains over the outside surfaces of the 31 year old New brown Atari 825 boxes. All Atari 825 printers are New in the original Atari OEM 825 box with original serial number labels attached. We will leave the new old 31 year 825 Zip pack in the Atari 825 printer. We will include a new fresh 825 Zip Pack black Ribbon in the 825 box, so you can learn how to change out the 825 black Zip Ribbon packs. All new Atari 825 printers are tested before they are shipped.

CB101563 825 US 80 Column Printer $399.00 Last one!

See Best Rev. 10 All Atari Catalog page 143 for an Atari Information Tip on Atari 825 printers.

The Original Atari 850 Interface. This is the Atari interface for the Atari 400, 800, 1200XL, 800XL, 65XE, 130XE and XE Game Machine that allows you to connect up Generic Parallel / Serial Printers and Modems to your Atari 8 bit computer. The Atari 850 Interface has 2 Atari SIO 13 Pin input and output connectors, one DB-15 female Printer port and 4 DB-9 female Serial ports for Modems and other Serial interface requirements. Supplied new in original Atari OEM 850 brown Box, with English Owners Manual, 3 foot SIO Cable and Atari 850 Power US supply. A850 $159.95

Atari 850 US Field Service Manual with Schematics. 80 Pages FD100036 $30.00

Atari 850 Parallel port to Centronics 36 pin oval connector Printer cable. Used to connect up Non Atari Parallel port printers like Gemini 10 / 10X / 15 / 15X / Delta / SG / BMC / Okidata 80 / 82 and more Parallel printers to the Atari 850 Interface / Atari 8 Bit computers CB101279 $29.95

Atari 850 Serial CX87 Modem Cable CA015900-03 $15.00

ICD PR Connection Interface. The PR Connection interface with SIO cable, plugs into any Atari 8-Bit SIO (13 pin) port and gives you one standard Centronics Parallel Printer port (DB-15F) for standard (NON Atari brand) Parallel printers and two RS-232 type serial ports (DB-9F) for Modems and Serial printers. The PR Connection is a flexible alternative to the Atari 850 interface and is 98% compatible with the Atari 850 interface. Requires optional Printer (CB101279) and / or Serial / Modem (CA015900-03) cables. Limited Supply!! PR Connection. CB101224 $129.95

Atari 825 Printer to 850 Interface Parallel Printer cable CA015900-02 $25.95

Atari 820 40 Column Printer Paper roll. CB101922 $12.95 Limit 1

Atari 820 Ribbon CO14854 $15.95 Limit 1

Atari 822 40 Column Thermo Paper set (2 rolls) CO16345 $8.00

Atari 825 Zip Ribbon pack CB101737 17.95 Limit 1

Atari 1020 Color Plotter color pen set (4 colors) CO61420-01 $9.95 Good News! Our Atari shipping department recently broke down one of the 1,000's pallets of Atari goods we got out of the local Atari Sunnyvale Warehouses years ago and stored away. They found a few small boxes of new Atari 1020 Color pen sets. So we are raising the current Limit of one 1020 color set per customer to a total of 4 Atari 1020 Color pen sets per customer.

See Best All Atari Rev. 10 Catalog page 148 for an Atari Information Tip to extend the useful life of Atari 1020 Plotter pens.

Atari 1020 Black pen set (4 Black pens) CO61420-03 $9.95 (limit 4 sets 1020 Black pen sets)

Best Atari Tech Tip: The Atari 1020 Color and Black Plotter pens will also work in the following other product brands that use the same printer / plotter mechanism. Casio FA-11, Commodore 1520, Tandy CGP-115, Sharp CE-150, Sony PRNC41, TI HX-1000 and HX-1000BL Printers / Plotters.

Atari 1025 Fresh Black Spool to Spool Ribbon CB101253 $12.95

Atari 1027 Printer New fresh Black Ink Roller FC100626 $9.95

Atari 1029 Printer New fresh Black Ribbon Cartridge CB101923 $14.95

Atari XMM801 / SMM804 Printer Multi Strike Black Ribbon Cartridge CO70263 $9.95

We also have a very limited supply of different Colored Atari XMM801 / SMM804 Printer Multi Strike Ribbons. E-Mail:

bestelec@bestelec.digitalspacemail8.net

for available colors.

Atari XDM121 Printer Multi Strike Black Ribbon Cartridge CB101254 $9.95

Atari XDM121 Printer 10 Pitch Courier Print Wheel CB101735 $17.95

Atari XDM121 Printer 12 Pitch Courier Print Wheel CB101736 $17.95
---
<![if !vml]>
<![endif]>
Because of our special relationship with Wizztronics (a Wizztronics authorized dealer for over 30+ years and a personal friend with Steve Cohen, the owner of Wizztronics) Steve gave us a phone call a few weeks ago. He said he was clearing out one of his many Warehouses and found a small box of New MIDIMAX interfaces (first released in 1985), which even surprised Steve. He offered them to Best and we bought all of them he had. So you now have a second chance in a lifetime to get an Atari MIDIMAX interface.
Wizztronics "MIDIMAX" MIDI Keyboard interface for the Atari 8 bit computers (with Min. 48K memory). This Real World heavy duty Metal cased MIDI Interface with SIO cable connection, plugs directly into your normal Atari 400 / 800 / 800XL / 65XE / 130XE / 1200XL 13 Pin Atari SIO connector chain and has an extra pass thru 13 pin SIO connector, so it will not end your Atari 8 bit SIO daisy chain. All you need is 2 MIDI cables, standard MIDI Keyboard, Atari 8 bit Computer with disk drive to run the supplied 5 ¼ inch Disk based MIDI Music System software and you are already to make or modify your own MIDI music! The Double sided disk based MIDI software is supplied with an assortment of MIDI sample songs to get you going right from the start.
If you are an Amateur Musician, Hobbyist or first time MIDI Keyboard user you will find you do not need to know how to play a musical MIDI keyboard. MIDI music can be composed on the Atari 8 bit computer's alphanumeric keyboard (much like a Word processor), MIDI keyboard or loaded from existing MIDI files on disk or MIDI files on the Internet transferred to an Atari 8 bit Disk.
<![if !vml]>
<![endif]>
The MIDIMAX MIDI interface is supplied with the Atari Disk Based Midi Music System Interactive Music Editor Software (D) and 38 page Manual.
Using the MIDI Music System: Overview, Useful Terms, Getting Started, Tutorial.
Main Menu Selections: Play-Play Measures-Select Voices-Display Voices, Edit Music, Assign Voices, MIDI Channel Mode, Keyboard Offset, Clear, Tempo, Save, Load, Directory, Format, Help.
Music Editor Commands: Overview-Edit Column-Data Entry Line-Inserting Data-Status Lines.
Entering Data: Notes and Rests-Accidentals and Ties-Octave-MIDI Keyboard Input-Duration, Measures, Tempo Commands, Control of Sounds-Program Select-Parameter Change-Transpose-Velocity, Pitch Wheel, MIDI Commands.
Cursor Control
Delete and Undelete
Cut and Paste
Control Commands: Display Measure-Display Voice-Meter-Key-Play-Play Sound
Miscellaneous: MIDI Keyboard Input-Display Clocks-Pause-Escape
Notes on MIDI
Appendix
Music Editor Command Summary
Wizztronics MIDIMAX Interface, 38 page MIDI Music System Manual, Music System software disk with sample Midi songs. CB103108 $130.00 Strict Limit of one per customer only and very limited supply !!
Atari 6 ft MIDI cable CB101395 $ 6.00
Atari 12 ft MIDI cable CB101781 $12.00
Atari 15 ft MIDI cable CB101781 $15.00
---
ST Laser Printers/Supplies
| | | |
| --- | --- | --- |
| SLM605 Atari Laser Printer | CB102872 | Call or E-Mail |
| SLM605 Reconditioned Atari Laser Printer | CB102872-RE | Call or E-Mail |
| Special! SLM804 Factory Reconditioned Atari Laser Printer with Toner Hopper (No Drum/No Toner) | | Call or E-Mail |
| SLM605 Atari Drum | CB101970 | Call or E-Mail |
| SLM605 Toner Cartridge Kit | CB101969 | $19.95 |
| SLM605 Initial Toner Cartridge (See SLM605 Best Tech Tip) | CB102048 | $66.00 |
| SLMC804 Atari SLM605 Factory Field Service Manual, 235 Pages | CB102192 | $50.00 |
| SLMC804 Atari SLM605 and SLM804 Laser Controller | SLMC804 | $175.00 |
| SLMC804 Atari SLM605 and SLM804 Reconditioned Laser Controller | SLMC804-R | $135.00 |
| SLM804 Atari Drum | LPS-004 | Call or E-Mail |
| SLM804 Atari Factory Reconditioned Drum | LPS-004R | Call or E-Mail |
| SLM804 Toner Cartridge Kit | LPS-005 | $49.95 |
| SLM804 Initial Toner Cartridge | LPS-005IT | $69.95 |
| SLMC804 Atari SLM804 Factory Field Service Manual, 300 Pages | C399253 | $50.00 |
| SLM804 Brown Vinyl Dust Cover | | $19.95 |
---
Add Best Electronics All Atari Web site to your Internet Explorer Favorites folder.
Copyright © 2002
Best Electronics in the Atari business since February 1, 1984.
This page Last modified: June 24, 2023
(408) 278-1070 (Hours above)

Caller ID # required on all phone calls to Best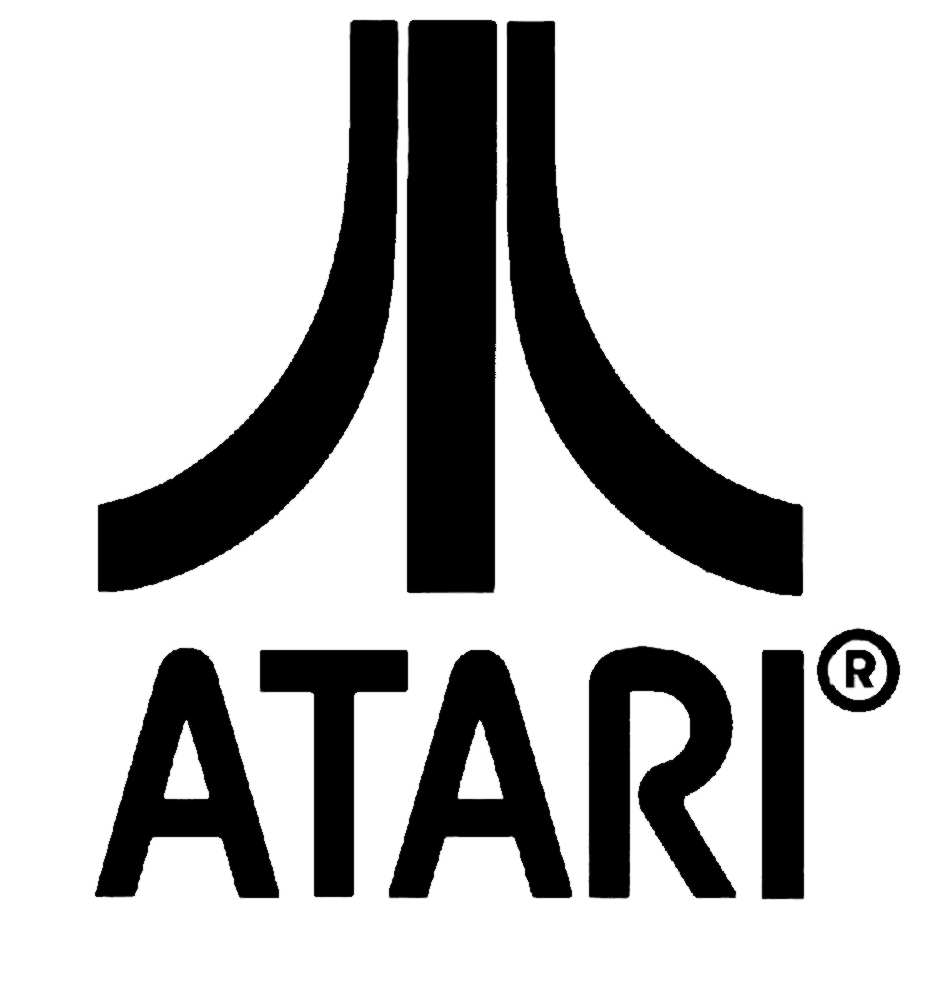 Current Pacific Standard Time is:
E-Mail:
bestelec@bestelec.digitalspacemail8.net