Atari Stacy
We offer a complete inventory of Atari Stacy repair parts (down to component level, Switches, I.C. Chips, plastics....) as well as complete computers and replacement Motherboards. Not all of the 30 to 50 different Atari Stacy / ST Book replacement parts we carry are listed here. If you do not see the Atari Stacy part or items you are looking for see the Best Rev. 10 Catalog or E-Mail us at:
bestelec@bestelec.digitalspacemail8.net
| | | |
| --- | --- | --- |
| CB102779 | Reconditioned Atari Stacy with 4 Meg RAM, 20 MB Hard Disk, 720k Floppy. Features Serial/Parallel and Midi Ports | Call or E-Mail |
---
Stacy Owners Manual / Addendum Includes ST Owners manual (CB101485) and Stacy Addendum. 12 pages. CB101862 $12.00
Atari ST Book Hard Drive Cable, 28 Pin Micro pitch connector to DB-25 Female Connector. CB102842 $24.95
Atari ST Book Midi Adapter Cable. 5 Pin Din Male Mini Cable to 5 Pin Din Standard Female connector. CB102843 $15 each
Atari ST Book Joypad / Mouse Replacement Internal Mylar flex Circuit. C104422 $19.95
Atari ST Book Schematics. 12 "C" Size Prints. CB102983 $50.00
Alex O. of France Purchased a Reconditioned Atari Stacy 4 and the Best ST Multi Sync adapter cable. "Everything is working nicely and I was even able to use a cheap 32" LCD TV for B&W with the cable and the needed HD15 gender changer. I follow your advice ( turn off the Stacy LCD display ) and use the Best ST Multi Sync adapter cable for an external Stacy mono chrome display. The external display is better and even excellent with brightness off for the Stacy screen anyway"
Atari Stacy 1 or 2 Meg version Plug in 4 Meg Ram Upgrade Card. If you own an Atari 1 Meg or 2 Meg Stacy computer, with this version Atari 4 Meg Plug in card, you can upgrade the total memory on your Stacy. This upgrade board requires you take apart your Stacy 1 or Stacy 2 to remove the old plug in Stacy Ram Card and plug in the new replacement 4 Meg Stacy Ram Card. The replacement Atari Stacy 4 Meg Ram Card, has 4 Meg of Stacy Memory, the special 2 chip TOS US 1.4 Stacy version OS chips, Stacy keyboard pinch connector and the two IDE type of interface connectors (on the bottom of the Ram Card).
Atari Stacy 4 Meg plug in Ram Card CB102144 $95.00
Atari Stacy 4 Meg plug in Ram Card with working Atari Stacy 2 (no exchanges on Stacy 1 Ram cards) Ram card Exchange CB102144E $50.00
Atari Stacy 1, 2, 4 R/A reset switch with gray cap CB101490 $6.95
---
Atari Stacy 2 Owners. Do you know some of the Atari Stacy 2's can easily have its memory upgraded to 4 meg? Some Atari Stacy 2's have a non upgradeable fixed 2 meg ram plug in card that will have to be completely replaced a Stacy 4 plug in ram card or an upgraded Stacy 2 Ram card with 2 extra SIMMs filed with 2 extra 1 Meg SIMM modules. When the Atari Stacy was first designed, memory prices were out of this world. So Atari came out with the Atari Stacy 2 with an internal 2 Meg Plug in Ram Card, that down line could have it's total ram expanded / upgraded in the future. If you remove your Stacy bottom case Ram port rectangular door and see these two blue SIP (Single Inline Pin / Profile) Memory card empty connectors (see picture below),
you can plug in two 1 meg SIP ram modules and bring up your Stacy 2 to a 4 Meg total memory. Best Electronics has been searching for these rare and Now hard to find 1 Meg SIP Ram modules for about 8 to 10 years with little or no luck at all. We thought we would never find them again.
Recently we found a small supply of them that will fit into the Atari Stacy 2. A matched set of 2 Stacy 2, 1 Meg SIP modules CB103124 $35.00
---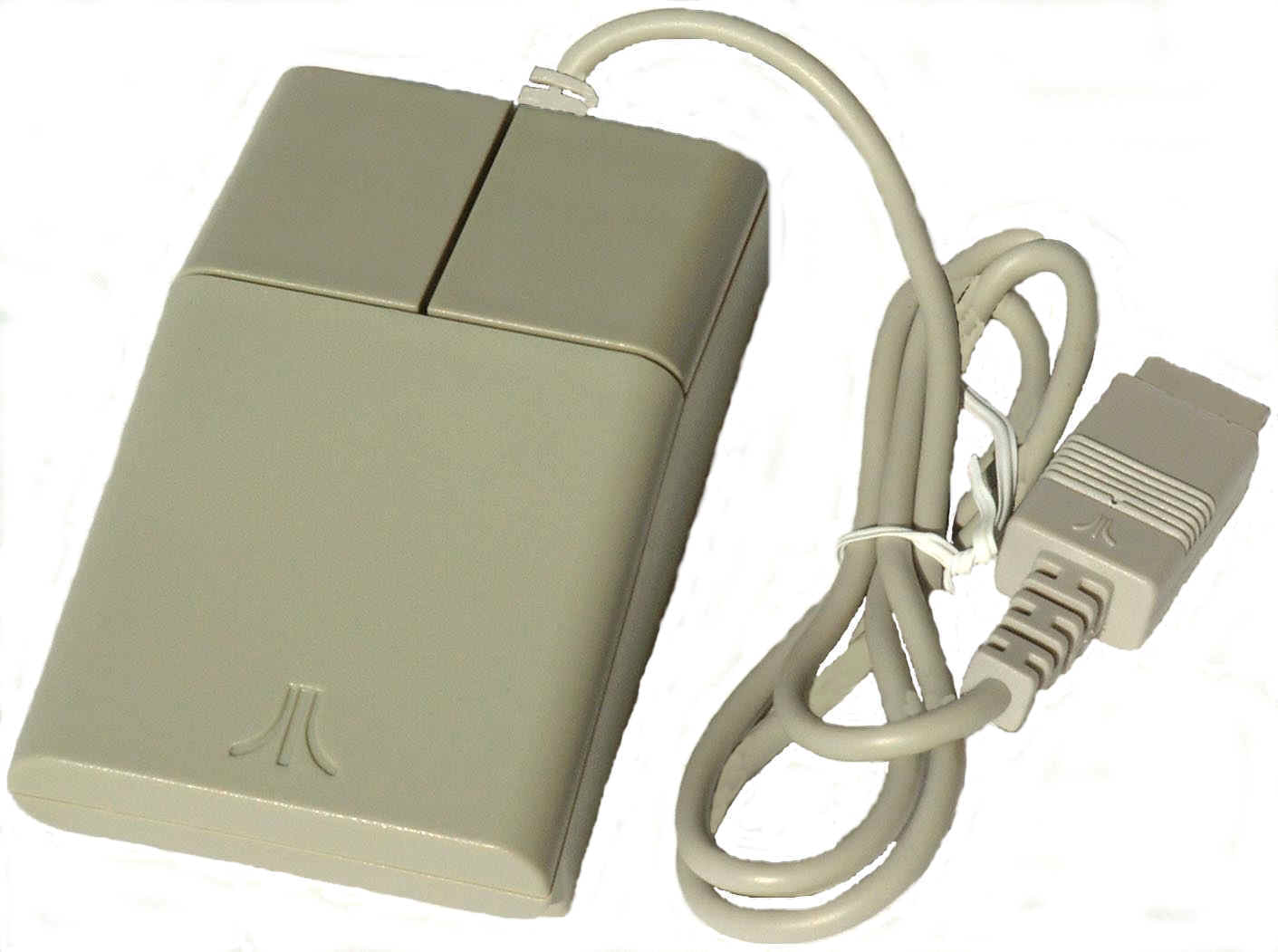 The Atari STM1 Original Mouse Shipped with the Atari
Stacy CB101505 $69.95
Best Electronics TrueMouse, Replacement Mouse for the Atari STM1 Stock Mouse. The TrueMouse has been our bench mark Replacement ST mouse for over 15+ years now. Thousands of World Wide Atari Stacy owners have found, once you switch over to a Best ST TrueMouse, you will never go back to the Stock Atari STM1 mouse ever again. Same over all physical size as the stock Atari STM1 mouse except a slightly lower and more comfortable profile with a back end of the mouse which is round in shape Not square with sharp corners!, Extra Wide Left and Wide Right mouse switch covers similar to the stock Atari mouse so it will fit all size hands and also has a tactical raised lip between the Left and Right switch covers, Extremely Positive Feeling Industrial Grade Micro / Mouse switches which are rated at a minimum of 1,000,000 operations per switch with only 120 grams operating force, Tracking resolution of 200 DPI, Opto-Mechanical Encoder Design, 5 1/2 Foot mouse cord, replacement TrueMouse parts available from Best and FCC Class B Approved. CB102079 $39.95
Dewey K. of WI Dewey ordered a new Best Mega 2 replacement Keyboard cable to replace the used one that was in bad shape on his just received Atari Mega 2 computer. He also ordered a new Best ST True mouse. "WOW!! I am very happy with the service I have received. You answered my questions, helped me through the ordering process, and shipped my order quickly. The keyboard cable is a great replacement for the old one. I really like the TrueMouse. Ití much better than the Atari mouse!"
Atari STM1 Rebuild Kit. Rebuild your order worn out Atari STM1 mouse and keep it as a back up ST mouse. Kit includes, a new Atari OEM STM1 Mouse cable, two new Internal Atari Mouse switches, four better than stock Best's thicker STM1 Mouse new Teflon replacement feet and new a mouse ball. Over the years Atari had about 5 to 7 different manufactures make the same STM1 mouse for them. Each version mouse looks the same from the outside but differs on the inside and bottom locking plate construction. All STM1 rebuild kits require ability to unsolder and solder in the replacement new mouse switches and one case the cable too. To configure the correct Atari STM1 Rebuild kit for your exact version old STM1 mouse. We need the following questions answered from you:
1. Where your STM1 mouse was made (one version, does not have a country listed). Usually listed on bottom label?
2. Do you have slide and snap in or Round twist and lock mouse ball locking plate?
3. Do you have Steel, Brass or Plastic internal Ball contact rollers?
4. Size of your STM1 Mouse ball, 22 mm (3/4 inch) or 25 mm (1 inch) Diameter?
5. Size of your SMT1 Mouse Internal Switches, 1/4 or 3/8 inch square?
6. Internal STM1 Mouse cable female (and the Male mating) connector Color, Tan, White, Black or in one case wires soldered directly to the STM1 mouse PCB board?
Best STM1 Rebuild Kit. CB101298 $19.95
Also in stock for the Atari STM1 mouse, Bottom Mouse Ball Locking plates, Internal sets of Photo Optics (matched set of 8) and SMT or Dip version LM339 I.C.
---
Diagnostics
Stacy Schematic / Information set Includes 7 Stacy Schematics, Silk Screen Component layouts and Component Listings / Descriptions by Component number. 33 sheets. CB102676 $50.00
Stacy 1, 2, 4 Diagnostic Cartridge This "Special" Stacy only Dedicated Diagnostic Cartridge, Tests the following Unique Stacy functions: Final Goods w/o Hard Drive, Final Goods with Hard Drive, Main Board, Plug in Sub Board (RAM /ROM / Keyboard), LED Board, Ram, ROM, Keyboard, Midi (requires loop back cable), Serial Port (requires shorting connector), Audio, Timing, DMA Ports (requires Loop back board and cable), Printer / Joy Ports (requires Joy Loop back + Printer cables with Loop back board), Floppy Disk, Real Time Clock, LCD display, External High Resolution monitor (requires SM124 / SM125 / SM147), Color Monitor (requires SC1224 or SC1435 Color monitor), Expansion port, Examine / Modify Memory, Set RS232 Rate, 50 / 60 Hz Video output Toggle, second screen also checks for current Keyboard I.C. Rev., and Total Memory present. This Special Stacy Diagnostic Cartridge was Never Even released to the Atari Service Centers through out the World! CB102343 $60.00
Atari 520ST, 1040ST, Mega 1/2/4, Stacy, 1040STE, MegaSTE, TT and Falcon Computer Diagnostic Loop Test Hardware Test Kit
When Atari set up a new US Atari ST Service Center Dealer, as part of the ST Dealer Service Center package (full set of ST Computer repair Manuals, ST Color and Monochrome Monitor manuals, 520ST/1040ST Diagnostic Cartridge), a new complete 520ST, (later) 520STFM and 1040ST Computers for parts) and this loop back ST Test kit. The new Atari ST Dealer paid for ($,$$$+) for this complete Atari Service Center Hardware Package.
This Atari ST Loop back test hardware is used with the many different Atari ST different Diagnostic Cartridges (520ST/1040ST/Mega, Stacy, 1040STE, MegaSTE, TT or Falcon Diagnostic Cartridges) to fully test all ST computer Internal and External hardware functions. Extra port shorting hardware / plugs required for the 1040STE, MegaSTE, TT and Falcon computers to full run all of the extra Diagnostic Tests / Ports (extra features or different style ports of those model Atari computers).
The two DB-9 black Joystick cables are connected up to the ST Joystick/Mouse ports and back to the Loopback green PCB (most ST computers require you to crisis cross (not one to one) these DB-9 shorting cables back to the loop back PCB to get the proper port diagnostic results). The short black or gray DB-25 Parallel cable is connected to the ST printer port and loop backboard. The short gray ST DB-19 DMA cable is connected to the ST DMA port and the loop backboard. The 5 pin Din shorting cable is connected up to both ST Midi Ports (one end of this Midi cable has a Red LED molded into the translucent connector housing to see the Diagnostic Midi Send and Receive sent signals). The DB-25 Serial port shorting connector is connected to the ST Modem / RS232 external Port.
Depending on the exact version Atari ST Diagnostic Cartridge used with the ST loop back hardware test board, you can choose from the ST Diagnostic display menu to run between different ST Diagnostic tests one at a time or our 27+ year Atari Super Techís standard 12 to 24+ hour continues Burn in loop that he tests all ST computers with. Typical Atari ST Diagnostic tests you can run using the different Atari ST Diagnostic Cartridges and Loop back external Hardware, upon boot up displays ST TOS Rev., Total ST / TT Fast Ram, Keyboard I.C. Rev. level., 5 ST Ram Tests, 7 ST internal Chip set timing Tests, if present 14 Blitter chip tests, if present 2 Real Time Clock tests, Audio tests, OS ROM Test, 2 Printer Port I/O Tests, Color and Monochrome ST display tests, 3 Keyboard tests, 5 Mouse and Joystick port tests, 12 RS232 / Serial / Modem I/O port tests, 50 / 60 Hz display toggle, 17 Internal or External Floppy Disk Drives tests, 4 DMA I/O port Tests, 2 Parallel port I/O tests, 5 Midi Send and Receive Tests. The best way to fully test and burn in any unknown condition or repaired Atari ST computer.
Atari ST Loopback board, cables and shorting connector Kit. CB102271 $59.00
Atari Tech Tip on the Loopback ST PCB board. Our Atari Super Tech strongly recommends you tape the anti Static pink bubble bag the Loopback board comes in (or tape a piece of thick and oversized piece of cardboard) to the exposed back side / solder side of the Loopback PCB board, to prevent it from shorting out / damaging the different I.C.ís on the top side of Loop back PCB should the back side of the exposed PCB come in contact with any metal.
---
Atari Stock Stacy Auto switching External 110V / 220V 41 watt Power Supply. CB101678 $99.00
Atari Stock Stacy Auto Switching External 110V / 220V Schematic. This Schematic covers both World Wide Stacy External Power supplies Atari used. Style One, the Black version Stacy power supply, with No Atari Logo or Atari name, Part number PSA162 and Style two, Gray case with Atari name and Logo molded in the top, model PSA162A CB102817 $15.00
"The Best" series Auto Switching External 110V / 220V 50 / 60 Hz Up to 54 Watts output Power supply for the Stacy with On indicator LED. Made by the same manufacture that makes our 520STFM / 1040STF / Mega / STe / MegaSTE / TT / Megafile "The Best" series of replacement Atari Powers supplies which are now the Atari Industry Standard! One year Warranty! CB102140 $109.00
Replacement Mother Board / Keyboard
| | | |
| --- | --- | --- |
| Stacy Mother board, Less plug in chips Less Ram Card, Less Internal Power Converter board and Less Hard Drive Controller card. | CB101889 | $350.00 |
| Stacy Mother board, Populated With I.C.s, Less Ram Card, Less Internal Power Converter board and Less Hard Drive Controller card. | CB101889-P | $470.00 |
| Stacy U.S. QWERTY Keyboard | CB101887 | $125.95 |
Best manufactured Upgraded New Atari US Stacy QWERTY keyboard Internal replacement Keyboard Mylar CB102141 $45
Best manufactured Upgraded New Atari International Stacy QWERTY, QWERTZ and AZERTY keyboard Internal replacement Keyboard Mylar CB102169 $45
---
Add Best Electronics All Atari Web site to your Internet Explorer Favorites folder.
Copyright © 2002
Best Electronics in the Atari business since February 1, 1984.
This page Last modified: September 27, 2021
Phone: 408-278-1070 (1:30 - 5 PM, PST, M - F)
Caller ID # required on all phone calls to Best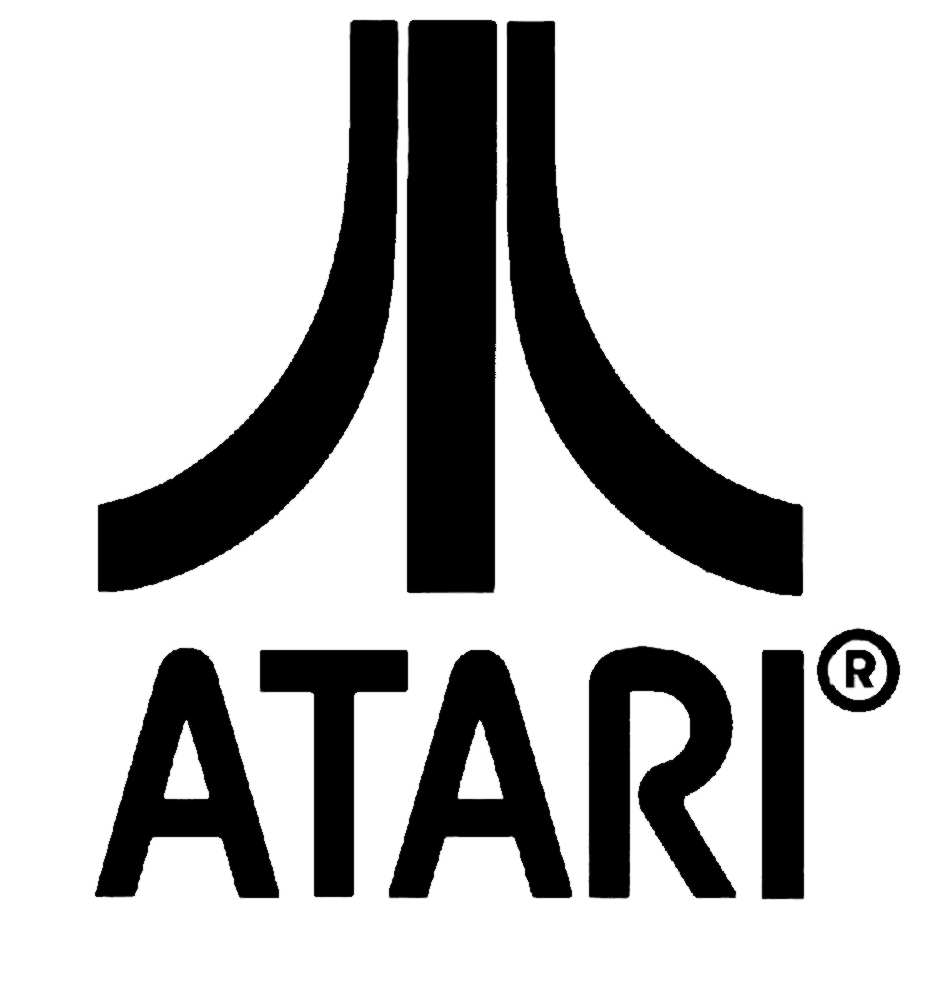 Current Pacific Standard Time is:
E-Mail:
bestelec@bestelec.digitalspacemail8.net