This is a short list of just some of the more popular Atari ST Hard Drives, Hard Drive supplies we carry. For a complete list of all of the Atari ST Hard drive replacement parts we carry see the Best Rev. 10 Catalog or E-Mail:
bestelec@bestelec.digitalspacemail8.net
For the Atari Falcon030 Internal replacement IDE Hard Drives. Replace that 80 meg Conner Stock Internal Falcon Hard drive with a 200, 223, 340, 402, 535 Megabyte to 1 Gig Drive. Call or E-Mail for current prices! Best Compact Flash upgrade for the Atari Falcon 030 computers
---
Hard Disk Drives
Ed M. of UK Ed originally contacted Best looking for a replacement ST Megafile 20 top and bottom case set for his very yellow old one. We explained to Ed because of the high cost of International shipping to the UK ($$), it might not be cost effective for him. He looked over the Best Atari Web site again and decided to get one of Bests reconditioned New looking Atari Megafile 30 ST external Hard Drives. Best swapped out the internal US 110 Volt power supply for a 220 / 240 Volt UK version No Charge. "Just wanted to say thanks to you and your team for the Megafile - it arrived yesterday - lovely cosmetic condition, and works perfectly of course. Hope to do business with you again in future!"
Reconditioned Megafile 30 / SH305 (Square Mega style Stackable case) Atari Hard Drive. DB-19 I/O cable and 110 Volt power cable included. Second ST DMA Pass thru connector, can link up to 7 other Atari ST External ST Hard Drives. No Owners Manual. 1 only in stock
CB102715
$295.00
Reconditioned Megafile 44 Removable Media (Cartridge) (Square Mega style Stackable case) Atari Hard Drive. DB-19 I/O cable and 110 Volt power cable included.
CB102717
$399.00
Best Electronics is the US Distributor for the HDDriver German Software hard drive prep program. This state of the Art Hard Drive Software package allows the ST user to access 1 Gig and Larger Hard Drives on the Atari ST computers! HDDriver software is very user friendly program with normal ST Gem Drop down Menus. Format, Sector Scan, Partition, Install a very fast State of the Atari ST / STE / MegaSTE / TT / Falcon boot program on just about any Hard Drive Mech. Floppy disk program, with read me and support information manual on the floppy disk. Once Best sends your HDDriver program Serial number, your name and address information to the German HDDriver author, you become a registered owner of the HDDriver Hard Drive program with web site (information on program floppy disk) and E-Mail support and future Rev. level updates for free. Rev. 11.14 CB103057 $49.95
MegaSTe Hard Drive Installation Kit Atari Kit includes, Plug in small Interface PCB board, New Hard drive Gray top cover with hard disk drive bracket attached, SCSI 50 pin cable assembly and Miscellaneous screws / washers, Hard Drive shield, Installation Manual and Atari Hard Drive Utilities Disk. Kit allows you to install an internal 3 1/2 inch Hard Drive inside your MegaSTe and also allows you to access external hard drives. CB102116 Sold Out
TT Hard Drive Installation Kit. Atari Kit includes, New Hard drive White top cover with hard disk drive bracket attached, SCSI 50 pin cable assembly and Hard Drive shield. Kit allows you to install an internal 3 1/2 inch Hard Drive inside your TT Computer. CB101989 $85.00
---
Link 97 SCSI Interface cable (DB19M to SCSI 50 Pin connector). This Updated/Upgraded SCSI interface Cable will allow you to interface The newer Larger SCSI Hard Drives (1 Gig and above) to your Atari ST System! 3ft Cable assembly, NOT supplied with Hard Drive Software. CB103055 Sold Out
ICD Link 2, SCSI interface Adapter with DB19 Cable assembly and ICD Boot and Driver Software Disks. The ICD Link 2 SCSI Adapter allows you to Interface/Connect to your ST Atari System most 50 Pin Centronics type SCSI type Hard Drive devices. The ICD Link 2 Adapter has a DB19 female connector (connected to the ST Computer System Via, supplied DB10 Male to Male cable) on one end of the Adapter and a 50 Pin Centronics Male connector on the other end! The Link 2 also has a LED that indicates that 5 Volts is present at Pin #26 of the SCSI Hard Drive you are trying to interface to your ST system! The 69 page ICD Owners manual that come with the ICD Link 2 covers all of the ICD's AdSCSI interfaces and ICD Hard Drives! Sections covered in the ICD manual are: Introduction, A Hard Drive Primer, Building an ST Hard Drive System, An Internal Mega Drive, The ICD Hard Disk Formatter, The ICD Hard Disk Utilities Program, The ICD Desktop Accessory, The ICD Hard Disk Driver, Using the Hard Drive, Software Utilities and Troubleshooting! CB103039 Sold Out
Adaptec 4000A / Atari SH204 SCSI controller card. SCSI to MFM series Hard Drive mech. adapter card. CB102173 $75.95
SCIENTIFIC MICRO SYSTEMS OMTI 3527. SCSI to 2 RLL series Hard Drive mechs adapter card with 8K on board memory. CB102177 $125.00
50 Pin IDC female to 50 Pin IDC female SCSI ribbon cable assembly15 - 17 inches. CB102031 $5.00

Falcon 2.5" to 3.5" IDE Adapter from Wizztronics. add a 3.5" IDE Hard Disk to your Falcon with a simple to install adapter CB103078 $45.95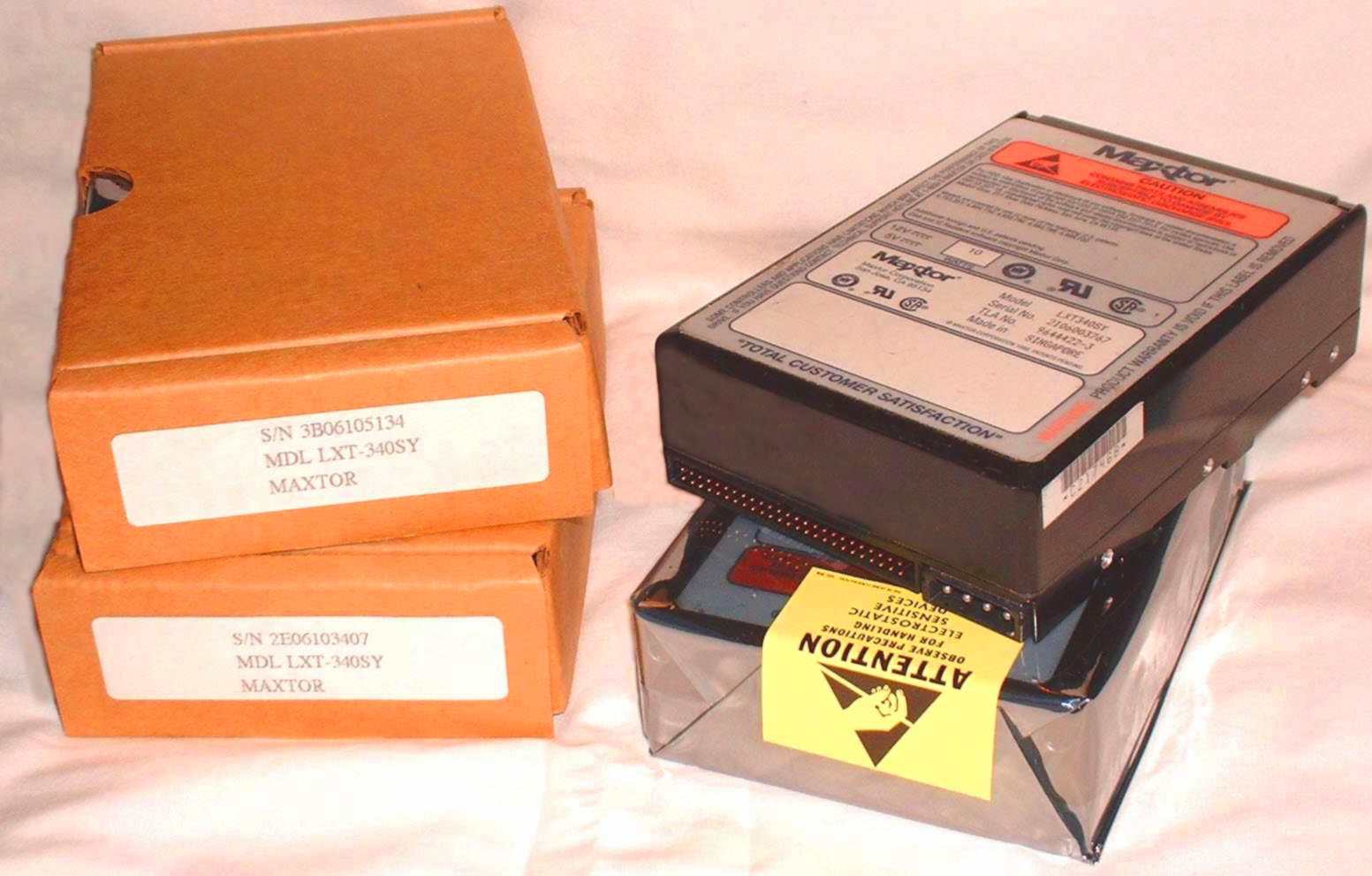 Atari TT and MegaSTE Owners
Have you tried to find a New replacement Internal 3 ˝ SCSI 1 Hard Drive for your Atari Computer lately? Do a search on the Internet, you find plenty of the SCSI 2, SCSI 3 and Ultra Wide SCSI hard drives (which are not plug and play on the Atari TT and MegaSTE computers), but very little of the older Smaller SCSI 1 Hard Drives that will work on the Atari TT and MegaSTE's.
The old obsolete SCSI 1 Hard Drive Standard / Specification is now close to 15 to 17 years old and most of the New SCSI 1 Hard Drives that will work on an Atari TT and MegaSTE computers disappeared about 8 to10 years ago. New 3 1/2 SCSI 1 Hard Drives that will work on Atari TT or MegaSTE are getting Very Hard to find now days!! To top off matters, because of the internal SCSI Interface design, there is a small Fixed Group / Brand of 3 ˝ SCSI 1 Hard Drives that will Properly work with the Atari MegaSTE series of Computers.
Best Electronics has found a small group of New 340 MB (Atari Formatted out at 324 MB) SCSI 1 Hard Drives that will replace any Atari TT or MegaSTE Internal Hard Drive going bad you have. Listen to your present Atari TT or MegaSTE Hard Drive, is it starting to make funny sounds or not booting every time? If so, it is time to replace that Internal Hard Drive before it goes bad and you loose all of your Atari Data.
Alex J. of Norway "The HD arrived and it works perfectly...." Alex ordered a New replacement Atari 324 MB SCSI Hard Drive Mech for his Atari TT Computer Internal Hard Drive Mech. that went bad. "Thank you so much for good and excellent service. I will highly recommend you to others"
The Story behind this Lot of New SCSI 1 Hard drives.
This Lot came right out of an old local Silicon Valley Company (still in business). They were installed into New Equipment years ago and then Pulled out of the same new equipment, because that equipment was upgraded to a larger version SCSI 1 Internal Hard drive at that time. Since then, they have been sitting on a warehouse shelf as Replacement / Spare Hard Drives.
Because they were installed and then "pulled" out of New equipment (not put into service), you may find a couple of minor blemishes, scuff marks, discoloring on the New hard drive labels, or some have minor dings in the black paint on the body of the hard drive.
We have 100% Atari TT / MegaSTE formatted all of these New 324 MB SCSI 1 Hard drives and installed Atari ST Hard Drive boot software. All 66,5154 sectors on each Hard Drive formatted out with 0 Errors. We have Partitioned these New SCSI 1 Hard Drives with 3 partitions (we can set up any amount of Partitions you request).
When you receive them, they are Lock and Load Ready! to use inside your Atari TT or Atari MegaSTE Computer.
Each New 324 MB SCSI Hard Drive is Anti Static bagged, in the original Factory OEM box with a 90 day 120 Day Warranty!!
CB103115 SCSI 1, 324 MB Hard Drive $90
In the Last couple of years now, Best Electronics has been getting more and more requests from our Atari Midi/ST users for Larger Internal and External replacement Hard Drives for the ST Computer Systems! Its seems the Newer State of the Art replacement Hard Drives Mechanisms with Gigs of Storage capacity now days are manufactured using Newer Hard Drive Standards and Interface Connectors which are Not Compatible with the Atari ST Systems! We have done some research into this problem and have come up with a Nice Cure!
Best Electronics is Now Stocking Internal and External Hard Drive Mechanisms that are 100% compatible with the Atari ST/Midi Systems! These Hard Drive Mechanisms are "Pulled" out of Working equipment or New, Checked, Tested and Atari Formatted for use on Atari ST Computers! Each replacement Internal Hard Drive is "Lock and Load" ready to replace/upgrade your existing ST Hard Drive! All of these Test Internal and External
The Next to Impossible to find Stacy Internal 1/3 Height Hard Drives (That work!). Currently we have in stock, 80 and 500 Megabyte replacement Internal Hard Drives. Call or E-Mail for current prices!
---
Best Electronics has been selling to Atari 520ST / 1040ST / 1040STE / Mega / MegaSTE / TT and Falcon Owners and using the Excellent Atari ST HDDRIVER Rev. 10.15 Software Package in house to prepare All of the Atari ST / Falcon Hard Drives we have sold for near 15+ years now. It has been our Bench mark ST Hard Drive prep program. Compared to the original Atari HDX ST Hard Drive program (has not been updated or supported for 15+ years now) and the Old Bench mark ICD Hard Drive prep Software (has not been updated or supported for at least 15+ years), the HDDRIVER Rev. 10.15 has gone thru constant upgrades and updates over the last 15+ years. I think when we first starting to sell the HDDRIVER 7 program years ago, it was on Rev. 7.0 version and currently version is Rev. 10.15 The German HDDRIVER 10 author has constantly updated this excellent Hard Drive prep program from the very first very small Atari Megafile 20 Meg Hard Drives and small SCSI TT Hard drives to the State of the art Giga Byte very large Hard Drives, Compact flash cards and Solid State drives sold today. Every time something new came's out for the Atari ST computers, including some of the ST updated Clones and ST / Falcon Accelerator boards, the HDDRIVER 10 program was upgraded to support these new ST products / New Hard Drive Mechs.
One of the reasons why we like the HDDRIVER Rev. 10.15 hard drive program so much, is it is a very easy to use ST program and has one of the fastest auto boot up ST hard drive programs we have seen. In the 15 years of using the program in house we have only had one or two Non Atari made hard drive mechs we could not format, I think they had a defect on the hard drive motherboards. With its easy to use intuitive drop down GEM menus, a beginner who had never even formatted an Atari ST Hard Drive to the Atari ST Hard Drive expert who likes to set his own Hard Drive internal settings will find the HDDRIVER10.15 program Very easy to use. In the past years the HDDRIVER program was supplied with a printed Owners Manual, now has an on board Read Me file on the 3 1/2 ST Disk and there is Now Free On Line Internet Support and Information in English for Registered HDDRIVER 10 Owners (Best E-Mails your Serial number HDDRIVER program disk and Information to HDDRIVER company in Germany) at the HDDRIVER 11.14 web site in Germany. CB103057 $49.95
---
Add Best Electronics All Atari Web site to your Internet Explorer Favorites folder.
Copyright © 2002
Best Electronics in the Atari business since February 1, 1984.
This page Last modified: July 30, 2023
Phone: 408-278-1070
(1:30 - 5 PM, PST, M - F)
Caller ID # required on all phone calls to Best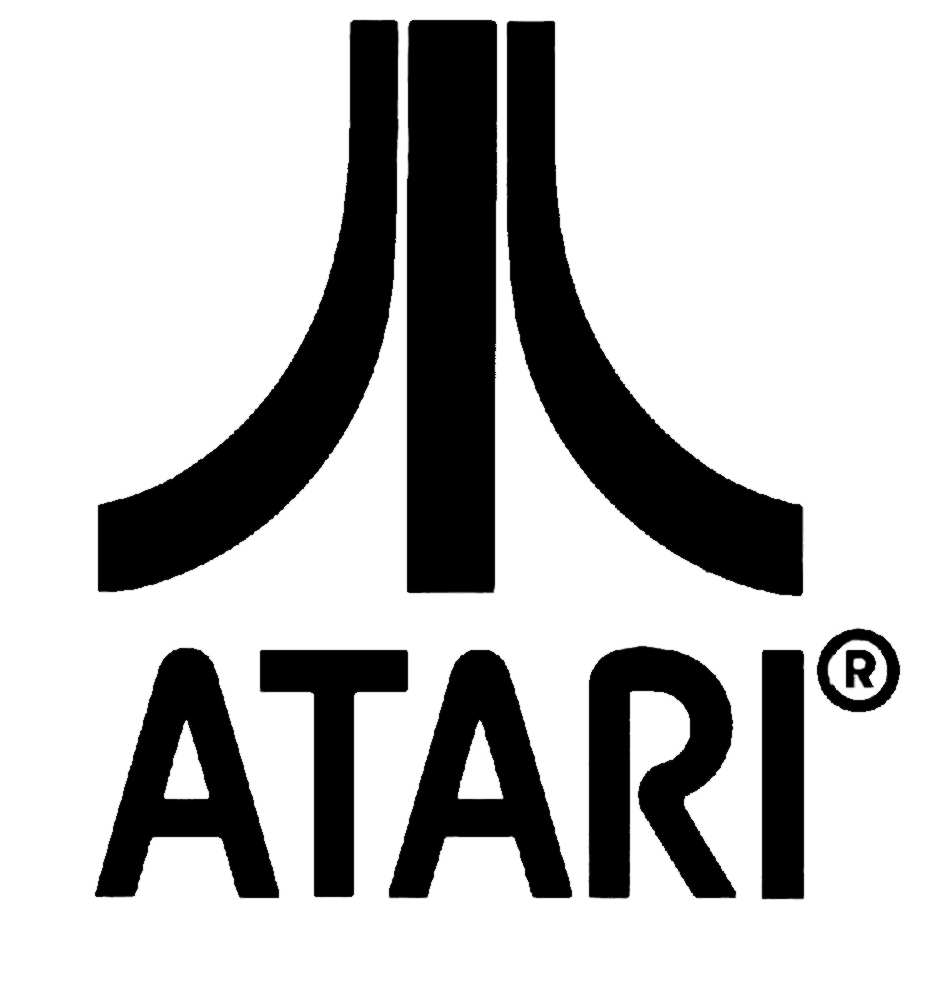 Current Pacific Standard Time is:
E-Mail:
bestelec@bestelec.digitalspacemail8.net